Shortening the Sales Cycle from a WEEK to MINUTES is no Longer a Myth
Evolving conventional bookkeeping sales practices into a smartly automated system
The Company
Quality Products is an Australian importer, wholesaler, and distributor for a number of premium brands such as Burgon & Ball and Haws; two of England's longest running and highest regarded garden tool manufacturers. 
Their products are available through an extensive network of gift stores, garden centers, department stores, corporate catalogs, and direct marketing companies across Australia and New Zealand. 
They are inspired and passionate about quality and their products demonstrate the highest standards in design and manufacture. Established in 1997, Quality Products has introduced exceptional products and brands that lead the market rather than follow or copy.
1. Reaching the Limit
A third party accounting software was being used beyond its limits to manage leads, customers, sales, issues, et
2. Lacking Integration
The website was disconnected from inventory, not integrated to the accounting system, could only serve B2C orders, and created duplication issues across customers, products, images, orders, and pricing.
3. Marketing Loopholes
Significant marketing fees did not effectively target B2B customers and establish broad B2C branding & awareness, not to mention provide adequate campaign management with traceability to expenditure
4. Manual Mistakes
Multiple Word documents were used for a variety of product catalogs, pricing structures, vendor purchases, and customer orders which created considerable re-work, confusion, and many inconsistencies
5. Tradeshow-phobia
Printed order books used at trade shows had no visibility of stock levels, orders, or incoming shipments and were generally illegible when different people tried to quickly write down customer orders or capture lead information.
The Solutions
Ygen Point of Sale was customized to present current and incoming inventories and create confirmed sales orders, so staff could quickly and accurately take orders at trade shows and at customer offices 

Ygen Website builder was customized to enable B2C & B2B product catalogs, pricing, ordering, and delivery processing as well as eCommerce payment via the Commonwealth Bank of Australia and tailored wholesale business registration for retailers

 Ygen Purchase has allowed completing integration and visibility.  When products are entered into Ygen, purchasing information is included so that when a purchase order is raised, the purchase price, minimum quantities etc are carried through.  Delivery of goods can be receipted with ease from the Shipment that is generated from the purchase order and then an Invoice can be raised from the receipted goods 

Ygen Mass Mailing is integrated so that you can filter and target specific customer segments with a 'Newsletter' produced with user-friendly drag and drop elements. Specific information on the reception of the newsletter is available as well as being able to include in a broader campaign. 
The Implementation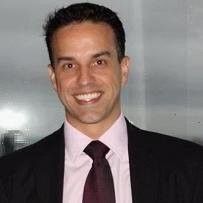 "It would have easily cost around $250,000 to deliver similar capability from a commercial mega-vendor or integrate across a number of different systems, that Ygen provides at a fraction of the cost in one platform."

Rick De Ataide, Director of Quality Products




The most noticeable impact from a revenue and cash flow perspective is the incredible shortening of the sales cycle.  What once took weeks of mailing out catalogs and pricing sheets to receiving an order is now done in minutes.  A potential supplier can now provide information online and Quality Products sets them up in their system and give them access to the Ygen portal which allows them to view all of the products at the appropriate pricing and purchase and pay online.  

The Value
The integrated website allows Customers to see what's available and shop at their convenience while the business can operate from a single, easy to use, system which offers the processes, capabilities, and scalability typically only available to large corporates. It does add substantial value to sales and profits gaining.